Browse the tabs below to learn more about our different safety departments in Dallastown Borough
Southern Area Fire and Emergency Rescue
Southern Area Fire and Emergency Rescue (SAFER)
Rescue Fire Co. #1 of Dallastown is located at 50 S. School Place and was founded in 1892.
Website: https://saferyork.com/
It has come a long way since its founding in 1892. It is an all volunteer organization with approximately 40 active members. Their list of activities (other than fire calls) includes training sessions, public service calls, work details, Friday night Bingo and other fund raising events. The members must also maintain the fire station and all apparatus. Among the many important services the fire company provides, they also have available smoke alarms and emergency 911 locator light switches which you can purchase. 
Volunteers can be reached at the fire company in the evenings at:
Phone: 717.246.1629           Fax: 717.246.9215
The Past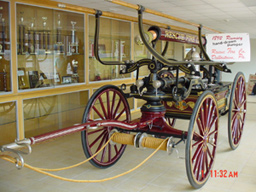 The Present